The 32nd festival will take place from 20.-22. September 2019 in the Schulen am Hufenweg!
We expect 17 stages from 6 countries.
Papiertheater INVISIUS Der Freischütz -The Marksman
On the occasion of the 100th anniversary of the vhs Preetz: Paper Theatre as 100 years ago with live piano accompaniment
Der Freischütz - The Marksman
An old head forester of the princely estate wants to marry his honest young forester Max to his daughter Agathe and to put him into service. The Prince agrees but there is an old law that everybody has to fire a test shot. Another young forester, Caspar, vicious and debauched, is also interested in the girl, but has halfway given himself to the devil. Although Max is normally a very good shot he has failed several times before the test shot. He is full of despair and tempted by Caspar to cast magic bullets to be used in the contest. Six of these bullets hit unfailingly, but the seventh belongs to the devil. This is meant to hit the poor girl and so drive Max to despair and suicide, etc. Heaven decides differently, - at the test shot Agathe collapses but Caspar also – and he really as a victim of the devil – the girl just from shock, protected by the holy roses of her bridal wreath. All ends happily. (Carl Maria von Weber)
Piano: Thomas Hell, Shoko Kuroe
45 minutes, live, German
From 13 years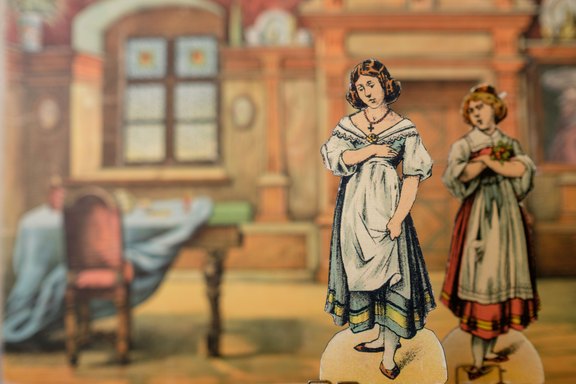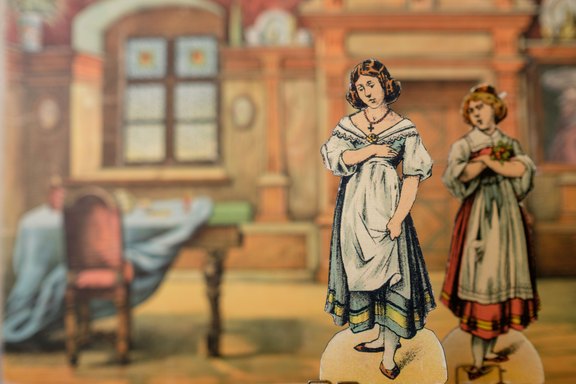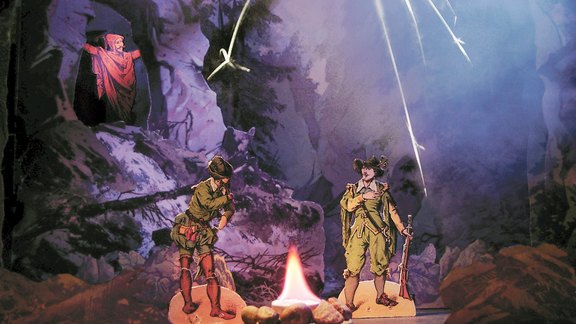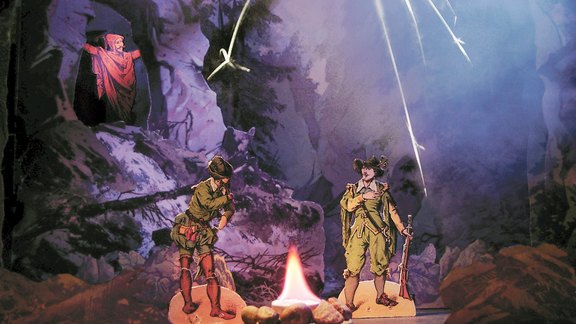 Spemann´s Kammerspielchen
"The Travel Companion" or "Turandot for the Poor"
"The Travel Companion" after Hans Christian Andersen: Johannes, a young man, goes out into the world after his father's death and with his own inheritance rewards two desecrators of corpses who are mad at a dead man lying in state. Thereupon they let him do what he wants so that he can give peace to the body. He goes on walking and meets a "travel companion" who helps him in his courting a wicked princess who is under a spell so that in the end he can remove the spell.
45 minutes, live, music recording, German
From 6 years
THÉÂTRE DE TABLE France, To hell with Orfeo!
Orfeo meets Eurydice. She has to marry Hades, the god of hell wants her too.
She is killed. So Orfeo has to fetch Eyridice from Hell. Maybe he will succeed? Maybe not. Sometimes Gods are prankster.
45 minutes, english, live
From 12 years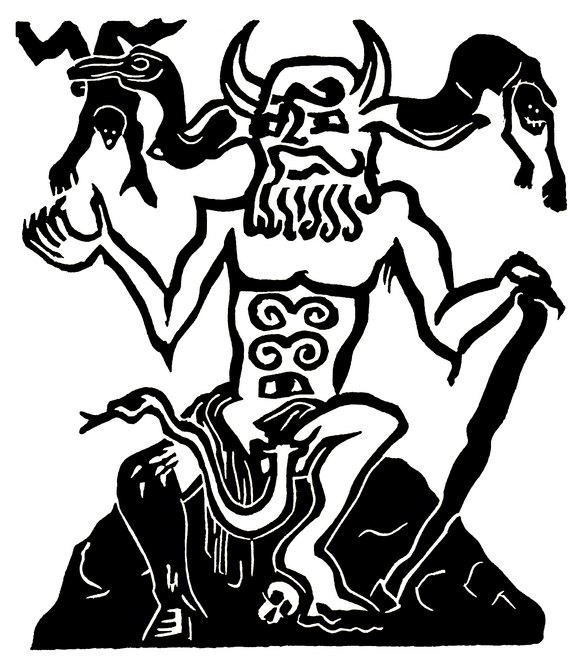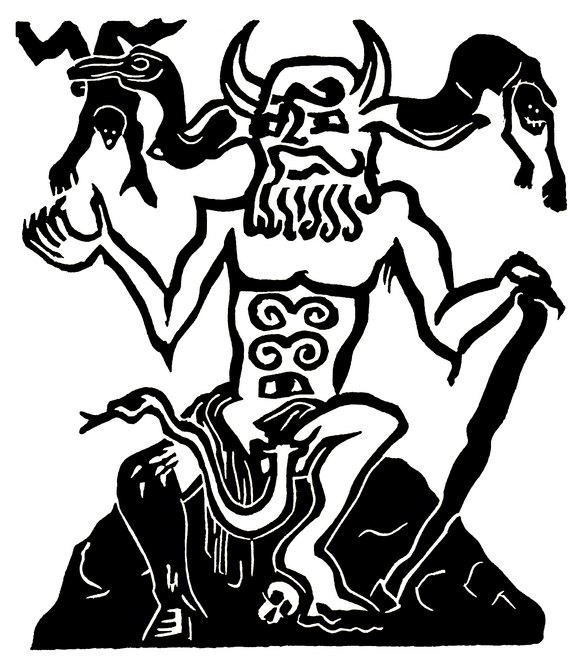 Paperplays, Joe Gladwin, England
DRACULA LIVES!
JOE'S PERFORMANCE IS A COMIC AND SPEEDY RENDITION OF BRAM STOKER'S NOVEL 'DRACULA'. BLOOD SUCKING HORROR AND MADNESS BUILDS TO A DRAMATIC, UNFORGETTABLE CLIMAX!
(Medical assistance available at all performances)
Theatre designed and constructed for this performance. All figures and backgrounds designed by Joe Gladwin..Comedy script written by Joe Gladwin
Approx. 35 mins ,JOE PERFORMS LIVE
AGE: 10 YRS. / ADULTS.
Viviana Amaya, Mexiko
Adam
Adán was thrown into the world inside a garbage bag that crashed to the ground and burst. After this, Adán's heart can´t back to its original chest because it is trapped looking for love in a Mexican bar.
Adán lives dissatisfied and doesn´t understand his reality, so he starts a delirious search around the world to find the happiness and the purpose of his fragile existence.
A black comedy about the social stereotypes of happiness, through the story of an incomplete human being.
40 minutes, english and spanish, music recording
From 10 years
Haases Papiertheater
"Titanic" A Paper Theatre documentary play
The tragic story of the once biggest ship in the world, which was considered unsinkable. But on its maiden journey it collided with an iceberg and sank. The story is told from the perspective of Thomas Andrews, the chief constructing engineer of the Titanic.
For this paper theatre staging careful investigation has been carried out and even the latest research results have been included in the presentation. The stage was designed in close adaptation to historical pictures, newly coloured and put on stage three-dimensionally.
40 minutes, German, sound recording
From 10 years
Ulrich Chmel's Papiertheater, Austria
The Musicians of Bremen
This fairy tale is a parable showing how people treat those that are no longer efficient. The farm animals donkey, dog, cat and rooster are taken as examples for that. At the same time it is shown how those that want to get rid of those "useless feeders" fear for their accumulated property. Actually it seems ironical that donkey, dog, cat and rooster protect their tormentors from the robbers by their joined actions. Their successful combined actions help the four to a stable income as respected town musicians.
All figures and stage settings come from Ulrich Chmel, who also made this fairy tale into a drama for the paper theatre. They were able to win the great percussionist Margit Schoberleitner for the musical arrangement. She has arranged parts of Camille Saint-Saens' "Carnaval des Animaux" for percussion and guitar and has interpreted that mostly herself.
40 minutes, German, sound recording
From 5 years
Papiertheater FABULA
Seán Palmer and the journey to America with the fairies
Elves and fairies have always played an important role in Irish life. There are various species in the Irish landscape, male as well as female. Seán Palmer meets three male fairies on his search for his beloved pipe tobacco. They not only help him to his tobacco, but to an unreal (real?) trip to America.
30 minutes, German, spoken live, music recording
From 12 years
Papieroper am Sachsenwald
The question of the miracles
Never have the three astrologers from Syria revealed what happened to them December 24 in the year Zero in Bethlehem. 33 years later they are caught up in an unforeseen way by their horoscope for a newborn baby in a stable.
45 minutes, sound recording
From 14 years
Théâtre Mont d'Hiver
Sky Stormer (Person with highflying plans)
Mankind has always been fascinated by conquering the sky.
That this idea was more than "hot air" was proved by brothers Montgolfier at the end of the 18th Century with their invention of the Hot Air Balloon.
Storm the sky with brothers Montgolfier. The birth of ballooning – told breezy and with humour by Birthe and Sascha Thiel.
30 minutes, live, German
From 10 years
Amagerscenen, Winnie Deichmann Ebert, Danmark
Detention
Schoolboy Jens finds Danish history difficult and is kept after school in detention. But, just like in a fairy tale, he gets help from an unexpected party.
Alfred Jacobsen setting and figures, traditional performance, inspired by Hans Christian Andersen's story "The Bishop of Boerglum".
30 minutes, German, sound recording
From 12 years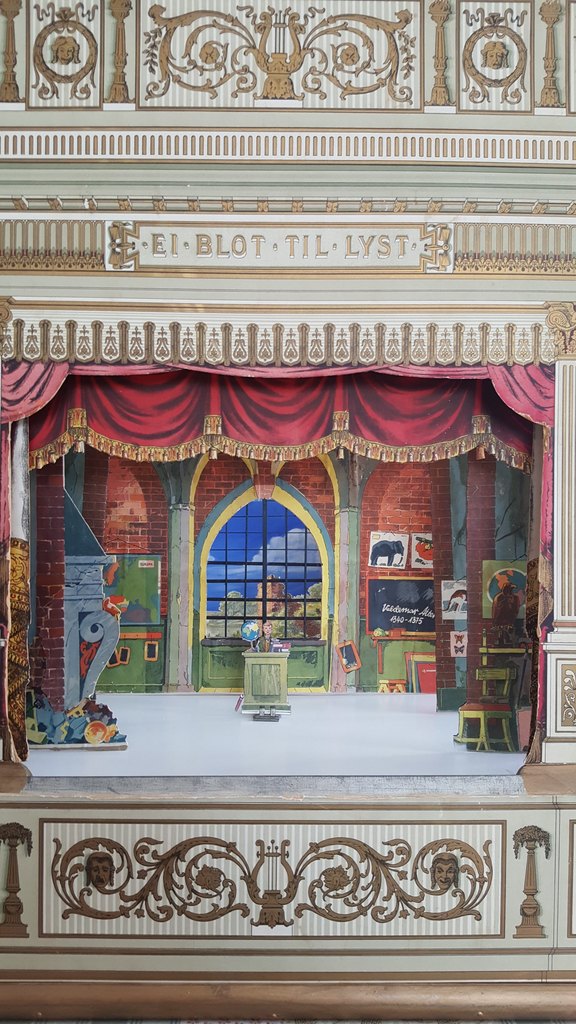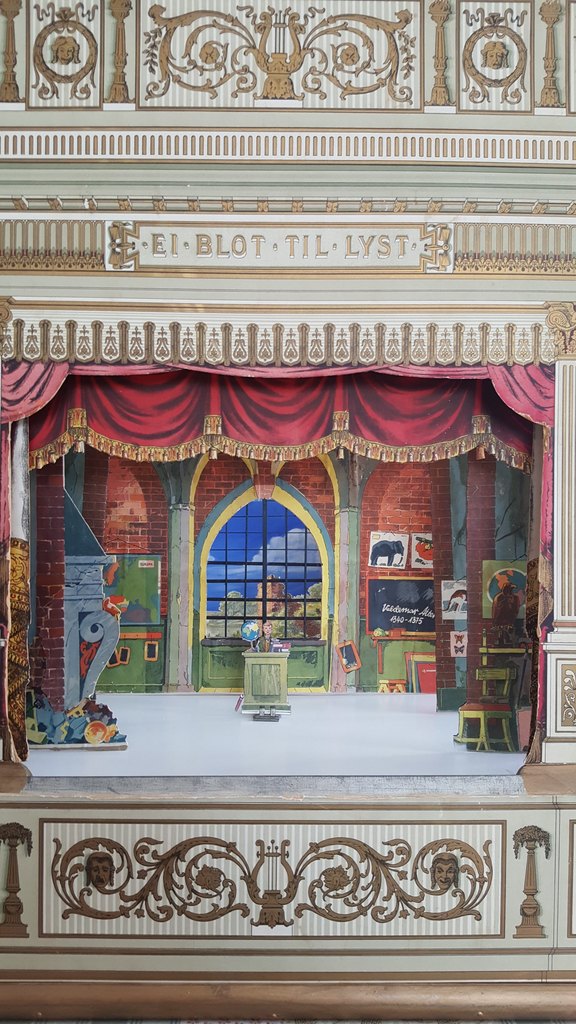 Papirteatret Meklenborg - Marie Thodberg und Søren Mortensen, Danmark
The Nightingale
Fairy tale written by Danish author Hans Christian Andersen. The emperor of China prefers the tinkling of a bejeweled mechanical bird to the song of a real nightingale. Then the Emperor falls deadly sick and is near death, and the real nightingale is the only one to restore his health. But where is the bird?
German voice over and Danish in the back ground. Live performance with recorded soundtrack
30 minutes, German, live and sound recording, danish in the background
From 6 years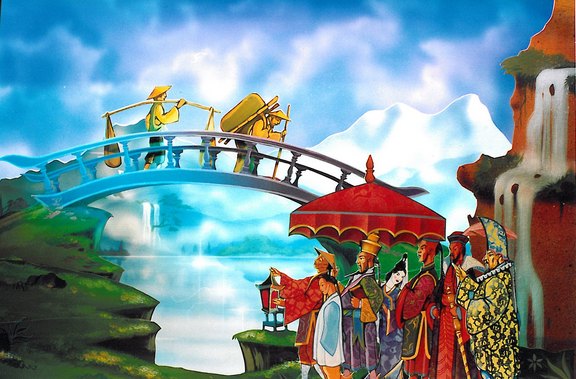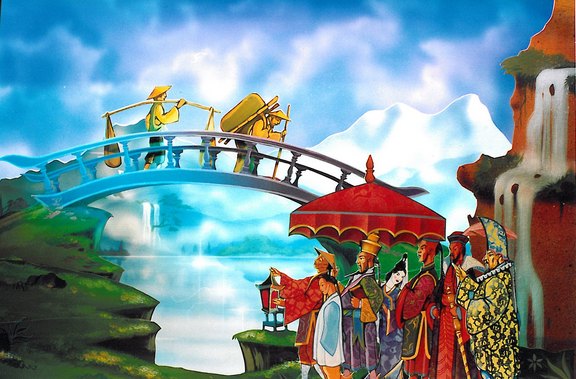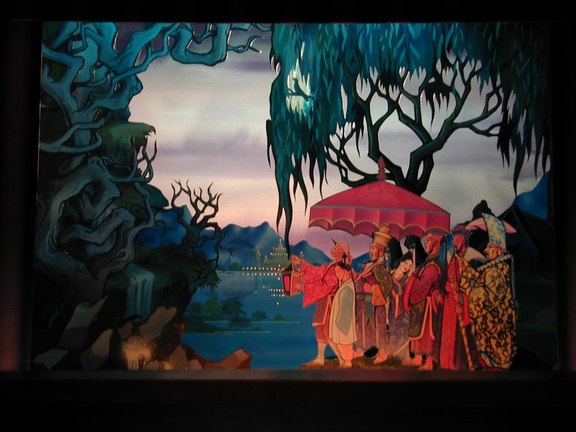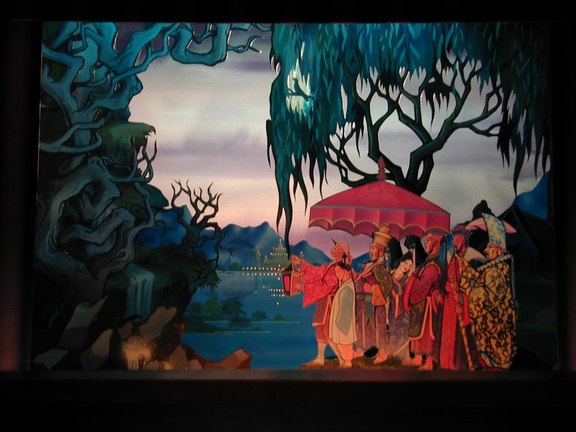 The Steadfast Tin Soldier Papiertheater Pollidor Dirk and Barbara Reimers
Even a tin soldier can fall in love, even if this love is not noticed by his beloved. A defenestration, a dangerous voyage, a huge fish mouth and a big knife take him back to his great love and there they come together in the flames of eternal love.
Traditional, self written text, freely adapted from Hans Christian Andersen. The performance is based on the production of the German first paper theatre showing in 1995 with revised text, partly new settings and figures.
30 minutes, live text, music recording, German
From 6 years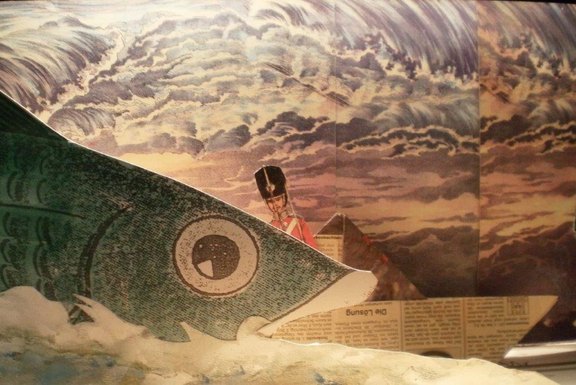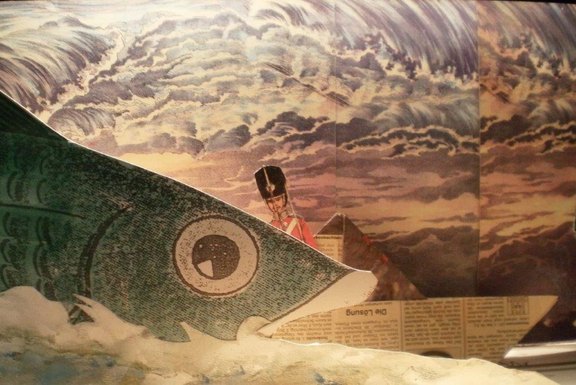 Hellriegels Junior: Willem, Frede und Jule Klemmer, Gerlinde Holland
Trutz, blanke Hans - Ballad by Detlev von Liliencron
The play tells about the wealthy town Rungholt, which was devoured by a storm wave. Blanker Hans is a Friesian term for the North Sea, which the arrogant inhabitants of the town presume to be able to defy.
15 – 20 minutes, self designed settings and figures, live
From 8 years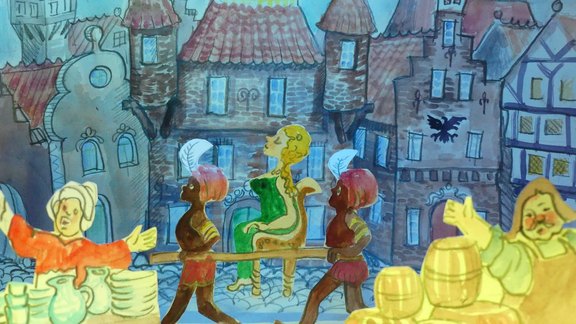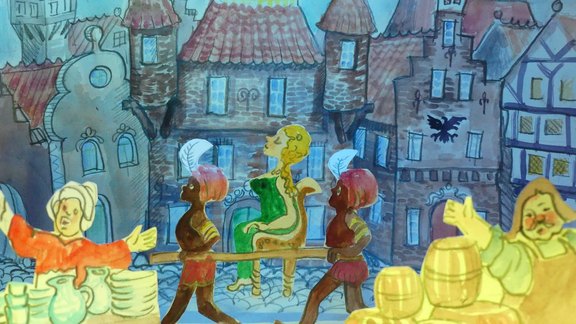 Sarah´s Paper Theatre, England
The Princess and the Pea and The Elves and the Shoemaker
Two short upbeat adaptations of these classic fairy tales:
The Princess and the Pea – A prince wants to marry a true princess and after rejecting numerous princesses, a stranger appears on his doorstep claiming to be a real princess. The Queen tests this by placing a pea under excessive mattresses in her bed. A sympathetic helper (a dog) has a role to play leading to a happy ending when it is discovered the girl has enough sensitivity (and therefore is of true nobility) to feel the pea.
The Elves and the Shoemaker - A poor but honest and hardworking shoemaker and his wife have only one piece of leather left to make their last pair of shoes. They gradually become rich however by selling beautiful shoes that elves secretly make during the night. All is well when the elves are suitably repaid for their hard work.
30 minutes performance, live narration and recorded music, english
From 14 years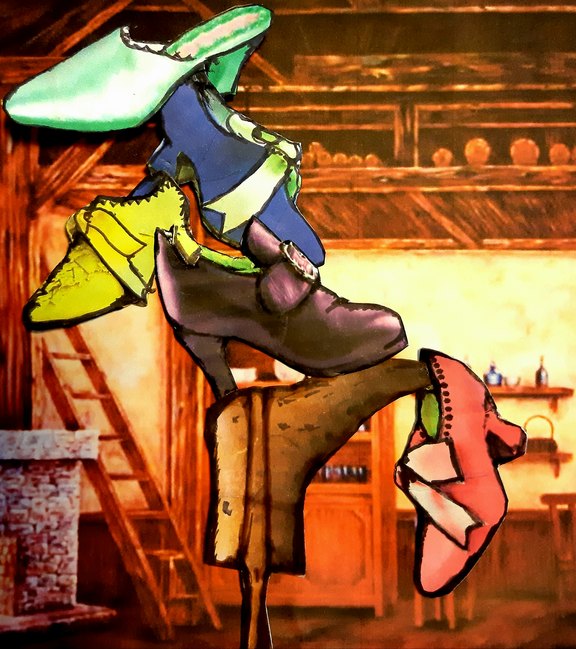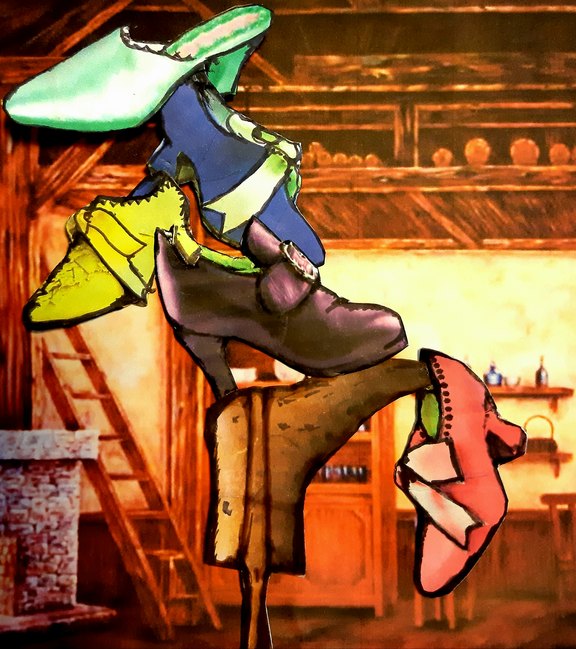 ROBERT POULTER'S NEW MODEL THEATRE
JEPTHA THORNDYKE or 140 YEARS OF FORTITUDE
The tale of a talented engineer of the English Industrial Revolution, who thinks his improved steam engine will benefit mankind. But mankind fails him and he takes revenge on it ,finding the secret of eternal life after selling his soul to dark forces, is a great help in this task. Set in a fictional Northern English Region, the show will be supplemented with a display of maps and landscapes around the venue, to give a complete setting for the drama.
40 MINUTES , Recorded soundtrack, english
14 years old upwards
Don Giovanni, Käthchen & Co, Peter and Massimo Schauerte-Lüke
The Tempest by William Shakespeare
The play is about the fate of Prospero and his daughter. As Duke of Milano he had been expelled by his brother and fled to an island. He overcomes his there stranded enemies through magic and after his honour has been re-established he returns back home.
Illustrations Manfred Kronenberg
45 minutes, live and sung with playback, German
From 12 years